There's nothing like sitting in on a Friday night with a cup of tea and a good film.
I decided I would end each month with a quick list of all the beautiful movies i'd watched that month on Netflix. That way we can share our movie lovin' together and maybe even discover some hidden gems.
So let's start with the first film i saw this month, and that was...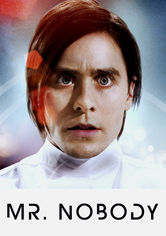 I remember the first time i watched this movie. It was on the onset of my Jared Leto obsession back in 2009. I saw it illegally and in bad quality but loved it anyways. Five years later and BAM, there it is on Netflix! I jumped at the chance and clicked play straight away. It was a million times better this time around. The cinematography was impeccable and the premise is confusing, quirky, and amazing. I sat my roommate through this experience as well because she didn't understand my adoration for Jared. It was great seeing her expression turn from "what the fuck?" to " holy cow!" as the movie progressed.
I can see how some people may not like it, but if you have any philosophical inclination, appreciation for funky camera angles, and just a hint of love in your heart for Mr.Leto, i'd recommend you watch the film.
I'll end this review with a quote from the director, " I think the questions last longer than the answers and the questions are often more interesting than the answers".
A french film about two beautiful ladies who fall in love. I cannot express my undying love for french cinema. I've only just begun watching french films but i love them so much more than all that Hollywood stuff. It's just so real, people actually sit around and eat, not all of them wear makeup, and it just seems a lot more realistic in a way. This movie is rather long and does follow the two protagonists across a few years as their relationship develops. It is a tragic and true depiction of life and the things that can go wrong. Being able to know what you want, realizing your dreams, and just coming to terms with who you are. I loved it!
Warning, the sex scenes in this film are very long. I had to skip through most of them because my roommate seemed very uncomfortable watching them with me. Just know that if prolonged explicit sex scenes aren't your thing, you can always skip ahead.
Okay, if you're not in the mood for sobbing hysterically for about an hour, save this film for another time. It is an indie film showcasing a small chunk of two adult's lives and their day to day struggles with working at an orphanage. They take care of a lot of kids and really have a large impact on their lives. I don't want to spoil it so just watch it. It was a beautiful, funny, and heart wrenching film. An all-around great work of art.
I actually watched this one a couple of days ago. It was very cute and i found myself admiring the protagonists' makeup and clothing the entire time. A bit hetero-normative, you know, women being meager and needing a man. But then again, one must take the decade into account plus Rose was almost a little feminist which i thoroughly enjoyed. All i'll say is
50's
type-writing competitions
love
This too is a french film, i believe it is a recent adaptation from the original.
It is very sweet, entertaining, and perfect if you're craving a little Paris in the 50's
Have you seen any of these films? What did you think?
Don't forget to leave your own recommendations down in the comments! :)